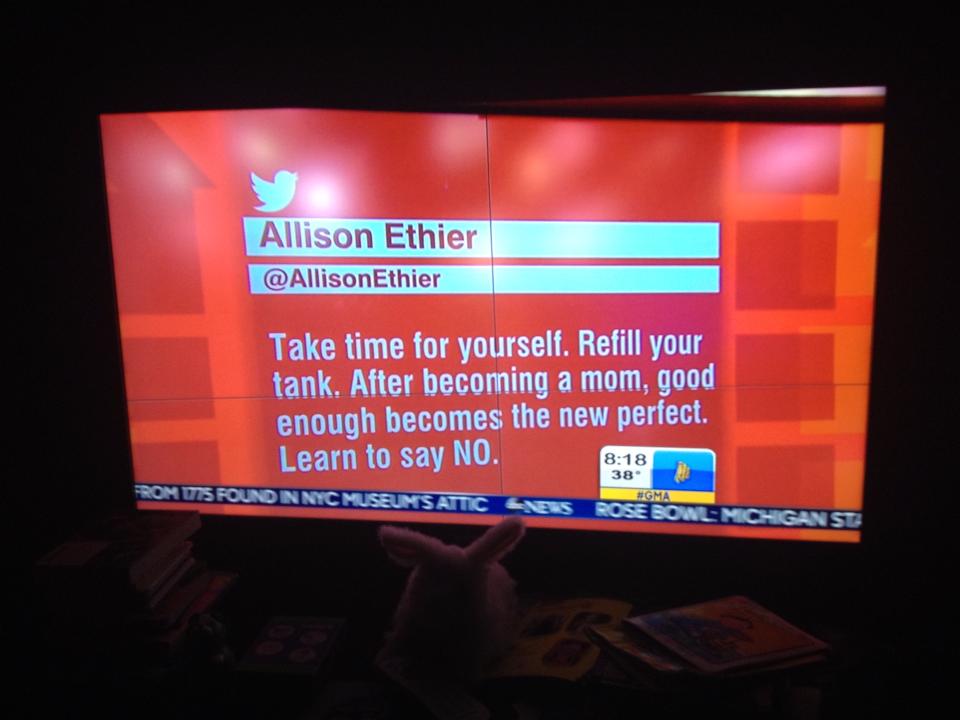 Repost.
Originally posted Feb 2014
.
A cool thing to happen this morning.
I answered a tweet on my twitterfeed about how to find a balance between family life, and home life.

My short 140 character response:
Take time for yourself.
Refill your tank.
After becoming a mom, good enough is the new perfect.  
Learn to say NO.
Good morning American read it and broadcast it Nationally.
My goal now is to get 10,000 followers on #twitter by the end of February 2014.  Luckily it happened – now I am at 12 300 followers.
Next goal by the end of 2016 —> 20 000 followers!
A.