"People rarely succeed unless they have FUN in what they are doing" – Dale Carnegie
When you finally arrive to "competition show day" you are probably feeling a boatload of emotions. You may feel nervous, excited, and somewhat apprehensive about what is about to happen.  It IS a competition after all. Not one of objective criteria, but one of aesthetics, and beauty.   You are displaying your hard work, and are judged on that, but you are judged on very subjective criteria. Your coach/trainer says you look good, especially if you look from where you started, but the judges might have a different idea.  It is not you against the other competitors, because beauty is in the eye of the beholder, and for one judge you might look great, and for another you still have work to do.  Either way if your only focus is the outcome of the event, and you wrap your self esteem up in that,  you will be left feeling empty, disappointed, and wonder why you even decided to pursue competing in the first place.
You are there to compete, and present your best on stage, you are also there to have fun with the day of the show, and make a few friends who are just like you.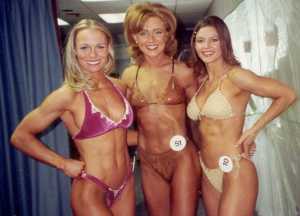 You, as a competitor,  are not there to judge others, (as that is the judges' job), create negative energies or vibes, or give slightly judgemental looks to other competitors backstage.  You always want to put your best foot forward in any situation.
"You never get a second chance to make a first impression" 
The process can be a very stressful one, especially for newbies, however, that does not mean that you need to have your hand held at every step of the process.  You need support leading up the show, training, coaching, advice, guidance, but in no way do you require your coach/trainer backstage with you.  The addition of these extra bodies backstage, coaches and trainers, which includes 'teams', has disconnected many of the competitors from the competitive experience, the day of the show, each other, and creating a positive competitive experience.  Promoters even have found another income stream and charge a fee (quite high I might add) to have your coach backstage with you.  If teachers are referred to as professional babysitters, you can classify coaches/trainers professional hand holders when they are backstage with you.
I remember when I started competing back in 1999, it was just the competitors back stage only. We would get know one and other, help each other if needed (oils, tans), and support each other, in light of the job we were about to do – that is compete against each other on stage. Even though we were there to compete, we understood the outcome was not I against her, but I against the opinion of the judges.  We were respectful.  Helpful.  Normal individuals who were not wrapped up only in ourselves, but were generally interested in others and getting to know them. For the most part we did not have a coach, or have coaches who were backstage to coddle us.
Today, most shows do not hold true to this structure, as they allow every Tom, Dick and Harry backstage, creating a very chaotic, and cramped atmosphere. This includes but is not limited to tanning people, makeup artists, massage and therapy people, and of course – the coaches/trainers.
If a small local show runs 100 competitors, most times there can be upwards of 100 different coaches backstage, making sure their athlete is 'taken care of'. Nowadays, with the addition of men's physique and the explosion in bikini competitors, there is an exponential increase in the number of bodies backstage. There are too many competitors to accommodate both comfortably backstage that is – competitor and each his/her own coach backstage.   It becomes a cattle call, vying for position, finding a space to put your stuff, trying to keep it together, and not have anything stolen. The wings of the stage are littered with bodies, none of which are actually competing.
Shows that allow coaches backstage, limit the possibility of positive relationships to be formed amongst competitors or a connected competitive experience. Many times athletes will stick to their coaches, their respective 'team members' and not put themselves out there to get to know other competitors outside of their own small circle. Coaches at times, "helicopter parent" their athletes to the point in which the athlete can no longer make a decision for themselves without consultation of their coach.  Was that one mouthful of water, or two? Should I be pumping up now? When do I put my suit on? When do I go on?   Coaches who do everything for their athletes, discourages creating an independent and autonomous athlete. At times the coach becomes a mediator between the organizers, and the athlete, in which the athlete should be finding out this information on their own.  They are not taught critical thinking in the competitive sense, where they can have confidence in what they are about to do without consultation.  YOU are there competing – not your coach.
It is essential for organizers/promoters to create a positive experience backstage especially when newbies are involved.  Creating a complete and positive competitive experience is important in order to foster returning athletes who want to compete year after year, and eventually move up the ranks.    They are your generation next and feeder system to help continue the growth, support, and longevity of bodybuilding & fitness events.   Your athletes are your show.  Your coaches are not.
There is so much more to the day, than just stepping onstage. It is a celebration of all the hard work, dedication, persistence, perseverance, commitment, and sacrifice you have made over the past weeks, months, and years.  There are many who start the process who never finish it by stepping onstage. "Athletes only" backstage ensures the competitive experience to be created by the athletes, camaraderie, develops independence, confidence, fosters autonomy for future shows, and critical thinking skills for what they have prepared for, and most importantly it allows them to branch out and get to know other competitors. They are not being watched by their coach to know how to act, or whom to talk to. It creates a sense of honest competition without the any prejudice of where you train, or happens to be your coach. When you move up the ranks, your coach will NOT be backstage with you. You as an athlete need to be able to rely on yourself, and have confidence in what you are about to do, as the coaching/training process is complete the moment you arrive at the show. Now it is time to show what you practised, and have a wonderfully silly, positive, fun, different, vibrant, exciting, and unique competitive experience.
If your first experience competing sucks, you are not likely to do it again. I find it sad that some girls have had this crappy experience with physique shows and it is so poor they don't even want to mention that they ever stepped onstage.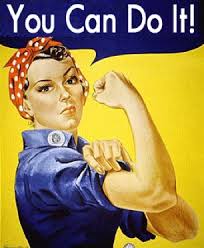 You as the athlete have the ability to create your own experience. How you approach your competition experience will determine whether you feel that the experience was a positive one, or just a waste of your time/money and physical efforts.   Who wants to feel that they just spent the last 6-12 months of their life in a bubble, and feel no satisfaction out of the experience they just had.
Coaches, on the day of the show, need to take a step back, and trust that your athlete will do all they have been trained to do on the day of the show. Remind your athlete (s) about fostering good relationships within the industry, and encourage them make friends, in light of a highly competitive experience.  This will help ensure a positive experience on the day of the show, leaving feeling accomplished, rather than defeated no matter the outcome.
Feel free to let me know your thoughts,
Comment, like or share.
A.